eLab – Best Pathology Lab Reporting Software In India
eLab – Pathology Lab Test Reporting Software is one of the best pathology software in India. eLab gives pathology labs the most adaptable data module that is particularly used to disperse and record the data comparing to all the test performed in the pathology laboratory. Our Pathology lab software is particularly incorporated to centralize the whole database and modules.  eLab can be used as an integrated solution as medical laboratory management software, diagnostic center management software, and pathological laboratory management software. Our best pathology lab software comes with essential modules like billing, pre-booking of tests, report generation and delivery, payments agent management, patient information management, etc. 
e-Lab! One of a kind Pathology Lab Software !!
eLab - Complete Pathology Lab Management Software
Best Pathology Software In India
Most highlighting features our lab management software or pathology lab reporting software are easy billing, customized report generation, printing, and a fully functional laboratory inventory management system. You can manage the day-to-day record-keeping work for pathological laboratories, in a more efficient way. With our unique laboratory information system software you can provide high-quality medicinal services to the customers. It helps medical administrators and professionals to deliver high levels of proficiency, exactness, and professionalism in their work.
eLab is one of the best web based Diagnostic Center Management Software in India. We have integrated Referral Laboratory Management System in eLab. It is designed in a franchise-based model as well as a stand-alone model. It may be used as diagnostic center billing software. It is fully tested best pathology laboratory software. It makes your life easier with its features of report generation, commission chart preparation, etc.
Special Discount For Single User Version
Features of eLab - Best Pathology Lab Software In India
Multiple Types of Pre-configured Reports
Pre-configured with more than 300 tests
Auto distinct value load for every value parameter
Separate database for the commission of doctors, technicians, and franchises
Centralized management of Multiple Branches or Franchise
Patients Data Management
Money receipt printing
Unique ID for every patient
Referring Doctor Master with commission specification
Agent Commission Calculation
Standalone or Multiuser version
User Role Management
Pathology lab franchise management with Credit Limit and part payment
Laboratory reagent management and procurement management
Pending Bill Management
Inventory management for every test including the effective cost of chemicals, and materials left in stock after tests
Barcode is implemented for sample entry and sample received.
Book Your Demo: +91 833 690 2519
Benefits Of Using eLab Pathlogy Software In Your Laboratory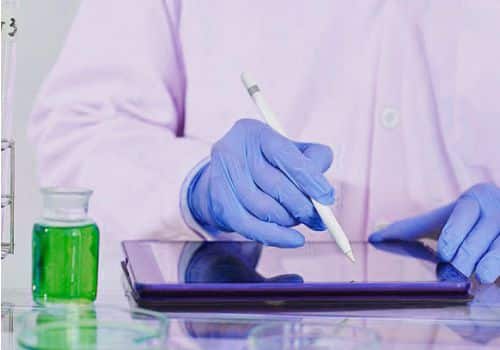 Searching by entering the unique patient ID, record ID or the name of the patient
Extensive customer and franchise record management
Email / SMS notification to patients
Excellent invoicing and billing facilities
Auto Load and View of Default Test Results
Unlimited users can access it at a time
Customized report design
Input Complicated test formats in a single click
Paperless work environment
Test Results Entry
E-mail all reports including MIS reports
It is user-friendly, reliable, and easily configurable
Multiple types of reports including radiology reports.
Our Other Services For Pathology Laboratories