Affordable GST Billing Software for Small Businesses
Manage your complete business with our Affordable GST Billing software. #1 software for billing, inventory & accounting. Manage Stock, Inventory, Billing. POS ready. Barcode Ready. Ideal Software for Retail, Distribution and POS. Most simple, secure & easy Software. In built GST Return File Generation. Just generate and Upload.
The Most Affordable Online GST Billing Solution For Everyone !!
Helping Small Businesses to Grow
Wide Presence In Multiple Locations
Customer Satisfaction Is the Priority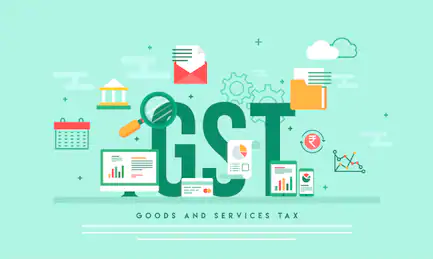 Our GST Billing Software is absolutely suitable for any Retail, Dealership, Distribution house. Moreover it is a perfect choice for POS. A perfect Barcode ready system to help POS billing. We have integrated Stock and Inventory system so you don't have to maintain a different software to maintain stock. 
Have suggestions? or facing any issues with our Software? Be it any, just give us a call and we will solve it right away.
Our team is constantly working to add better features and functionalities. Enjoy free upgrade to our latest versions to get better every day!
We have a target to provide affordable software. To achieve that we always try to keep the pricing as low as we can.
Main Features of
GST

Software
Perfect Choice for Retail, Distribution, POS
Barcode Ready Billing System
User friendly Interface | Easy to Operate
Single User | Multi User
Stock and Inventory Module Included
Multiple Configurable Reports
Regular Research and Development 
Super Affordable Pricing
This GST Billing software is most useful and affordable billing software for small traders like me.
I never thought that at this price this GST Billing Software can give so much that too with great support
As GST Billing and GST Filling is necessary these days, this GST Billing Software solved all my problem