WhatsApp Marketing
Services
WhatsApp is a cross-platform mobile app that enables message exchange across different mobile platforms (iPhone, Android and, Windows Phone) giving Businesses the ability to communicate with their customers using media-rich WhatsApp messages, opposed to traditional Text messages. It would not be wrong to say that a Smartphone user can miss their text messages but not a WhatsApp message.
WhatsApp, the SMS-based platform, has more users than Instagram, LinkedIn, Twitter and Pinterest combined. They passed the one billion user mark this year, reaching every corner of the world.
Not only that, but it's kicking the ever-living life out of email. Email marketing is crucial, but think about this for a second: What's your highest open rate? 35%? 40%?
Get most out of your brand with our WhatsApp Marketing Services!
Most focused area of
WhataApp marketing is
content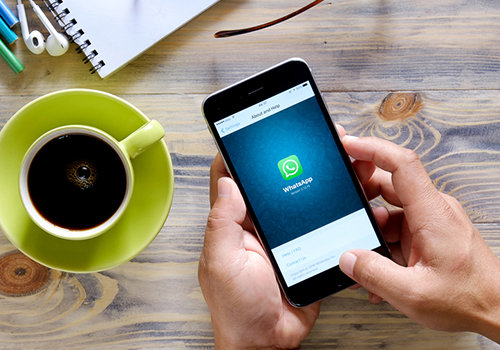 We're talking about a platform that is literally taking the world by storm. A high-reach, high-engagement platform that hit 450 million monthly active users faster than any company in existence. BTN Infosolution is a WhatsApp Marketing Service Provider and leader in providing Bulk WhatsApp Messaging / Marketing content in India. We provide International as well as India WhatsApp Marketing as a service. As Bulk WhatsApp Service Provider we ensure that you are connected with your customers where ever they are by just Click of a Button!. We maintain ourselves as best Bulk WhatsApp Text, Images, Audio, Videos – Marketing Service Provider Company and we also ensure maximum successful messages delivery within a minimum timeframe. We have a redundant network of servers to ensure instant up to 95% successful delivery of WhatsApp Messages.
Online Bulk WhatsApp Panel
Love to work online? BTN Infosolution provides you the easiest and friendliest web panel for bulk messaging panel for WhatsApp. Place your content, put the numbers and with just click of a button you campaign is on. You can see the statistics, delivery reports and all the data you need to see. Control is in your hand. No need to as any one for anything.
Offline Desktop Messaging sofware
With our Desktop WhatsApp messaging software you are ready to start your campaign right from your desktop PC. Be it from your office or your home comfort. Process is same, Put the content, get the numbers and your campaign is on. Price that suits your budget and assured delivery makes this software a unbeatable leader in the market.